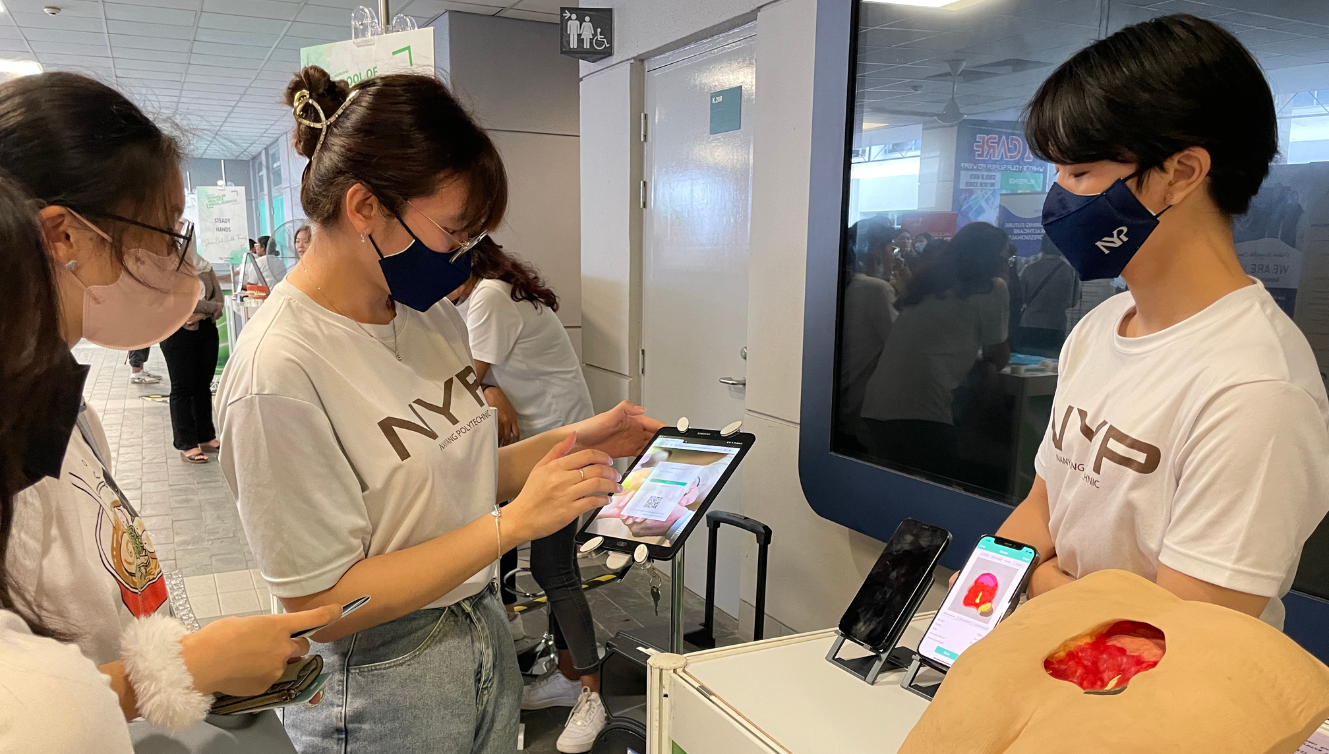 Image credits to Nanyang Polytechnic
FUTURE OF NURSING - LEVERAGING AI (CARES4WOUNDS) AS AN EDUCATION TOOL
The lack of highly skilled nurses in wound management is a pain point and challenge for wound care in the community. This problem has led to a lot of hospital admissions as patients are not provided with proper care that is catered to their needs. As such, this has resulted in higher healthcare costs and patient sufferings which can be avoided…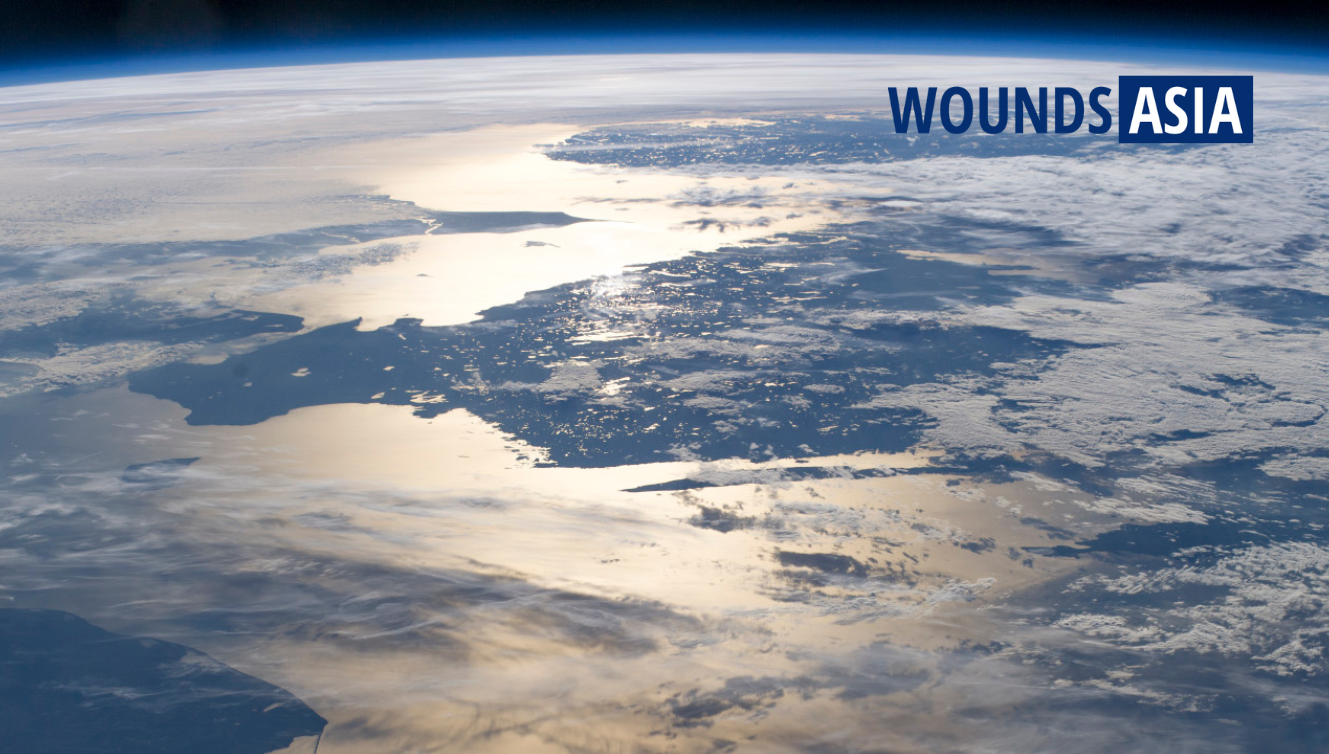 Logo image taken from Wounds Asia Website
CARES4WOUNDS IS BENEFICIAL FOR CHRONIC WOUND MANAGEMENT - WOUNDS ASIA JOURNAL
A study conducted on CARES4WOUNDS (C4W) by St Luke's Hospital (SLH) was published in the Wounds Asia Journal. This is a dedicated online wound care journal providing educational resources that also acts as a forum for clinicians to share and discuss their experiences and practices. In this study, SLH reviewed the effectiveness of the C4W application in managing chronic wounds in nursing homes over 2 months…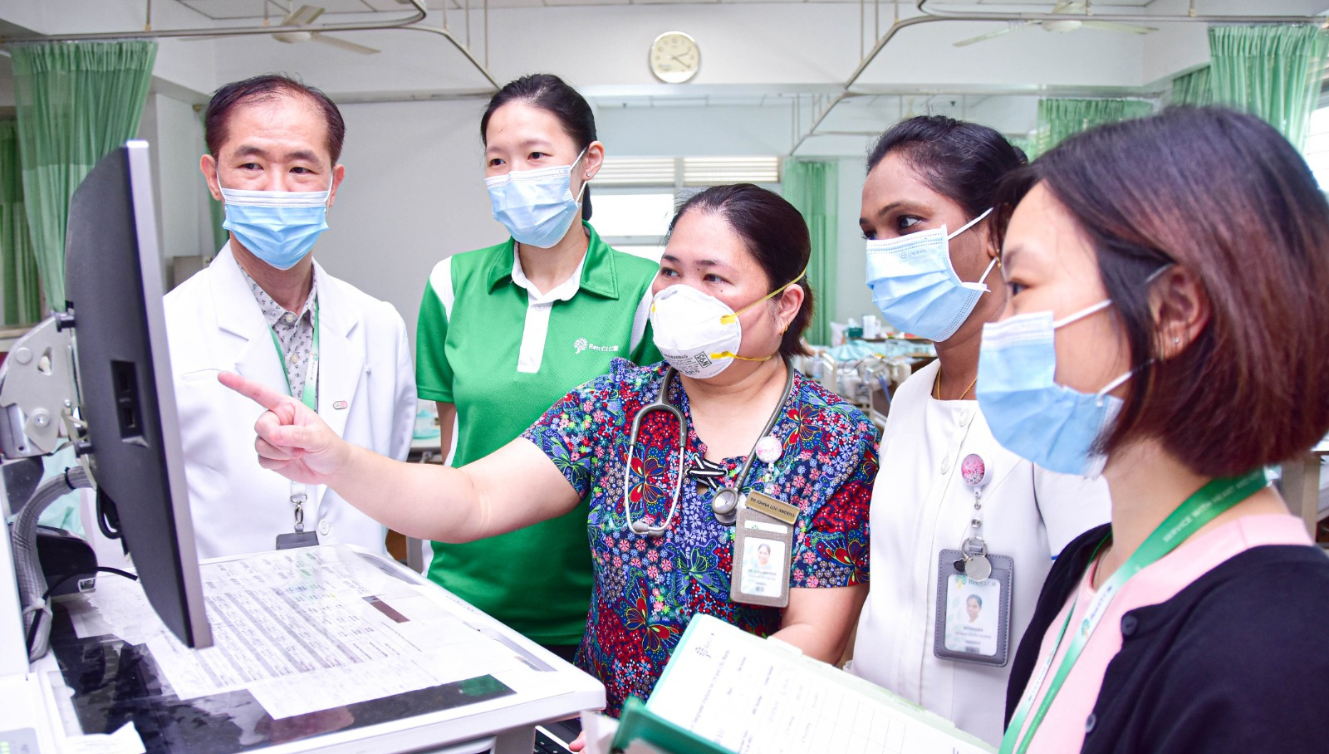 Image taken from Ren Ci Hospital Facebook
SUCCESSFUL CARES4WOUNDS ADOPTION BY REN CI HOSPITAL
CARES4WOUNDS (C4W) clinical adoption by Ren Ci Hospital was showcased at AIC's Community Care Digital Transformation Plan 2022. This initiative was aimed at guiding the community care sector in accelerating its digitalization efforts…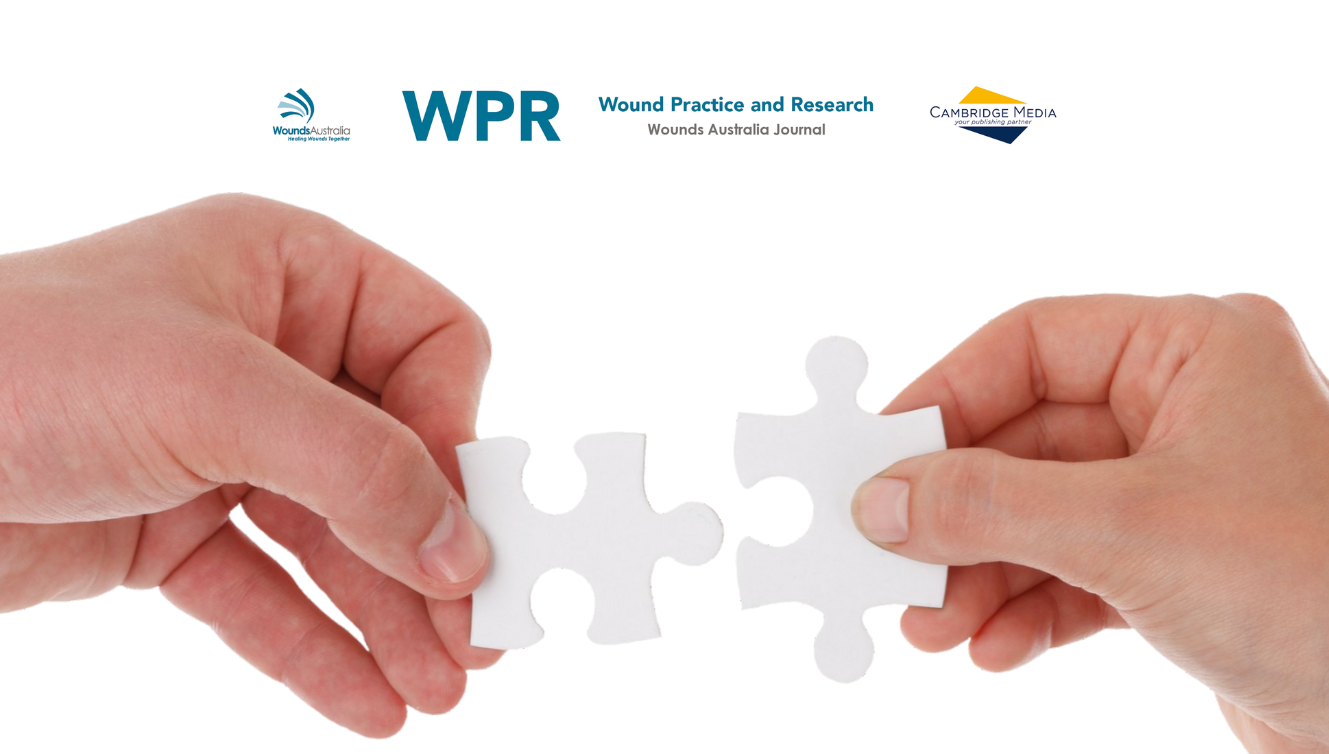 Logo image taken from Wound Practice and Research – Cambridge Media Journals website
CARES4WOUNDS EMPOWERS WOUND CLINICIANS IN THE COMMUNITY - WOUND PRACTICE AND RESEARCH JOURNAL
A study conducted on CARES4WOUNDS (C4W) by The University of Tokyo (TODAI) during COVID 19 lockdown was published in Wounds Australia's Wound Practice and Research Journal. The study looked at how high-quality clinical practices and policies can relieve the burden of wounds on society. TODAI compared the use of apps like C4W in delivering productivity and quality outcomes against traditional home visits…
Still from #I2R20A – Our Impacts (3:50).
I2R SUCCESS STORY WITH CARES4WOUNDS
We are pleased to see that our collaboration with I2R in the development of CARES4WOUNDS (C4W) was featured at their 20th Anniversary in commemoration of their positive impact on the industries and economy in Singapore…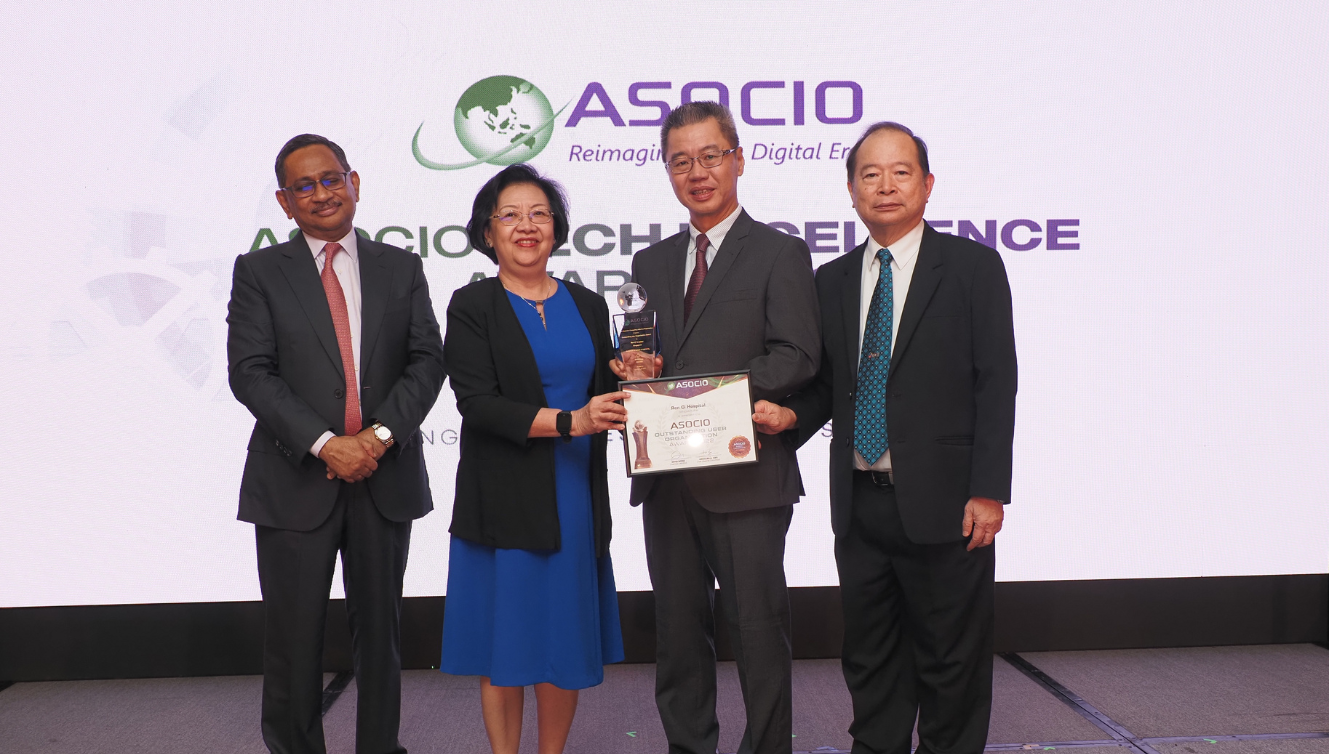 Image taken from SGTECH website
CONGRATULATIONS TO REN CI HOSPITAL FOR ITS ACCOLADES AND ACHIEVEMENTS
We are proud to share that our co-creation partner Ren Ci Hospital was awarded the Techblazer Best Adoption – NGO Award 2021 with the adoption of CARES4WOUNDS (C4W) in their hospital and nursing homes. Ren Ci Hospital was the first organisation in the Intermediate and Long Term Care (ILTC) sector with such adoption…
We are a Singapore-based HealthTech startup specialising in innovative and affordable applications for the health and community care sector. Our solutions are data-driven, evidence-based and clinically referenced.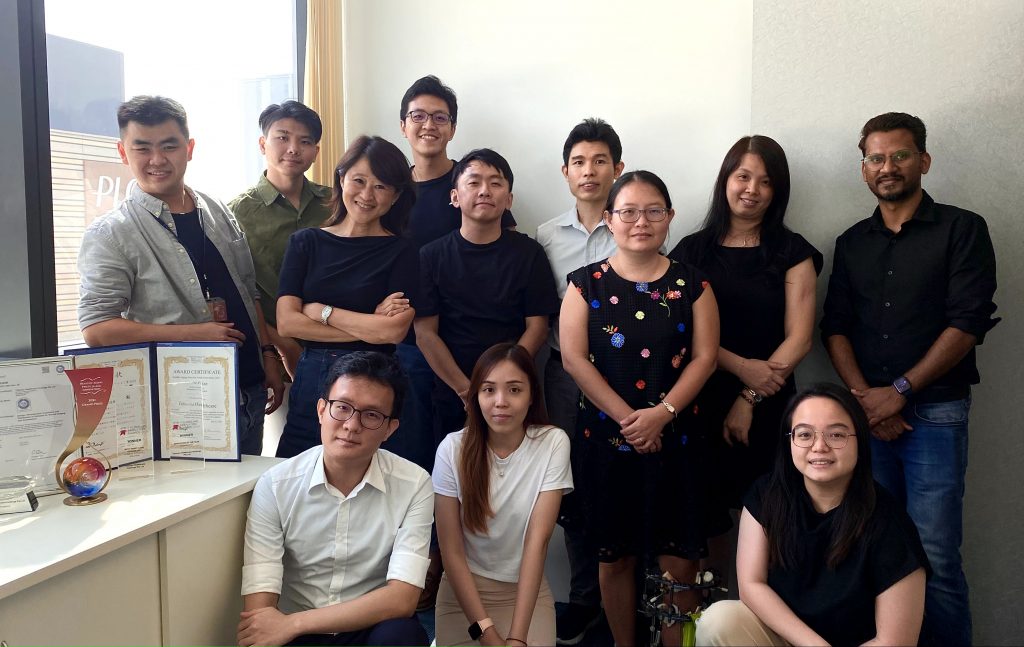 Designed to transform community care
We collaborate with clinicians and care providers to uncover challenges and pain points in the care journey. Drawing on these deep insights, we combine technology, clinical standards and workflow automation to create solutions that close skills gaps and drive evidence-based care. This helps to improve the care outcomes, operational effectiveness and productivity in your organisation.
INCREASE PRODUCTIVITY
Leverage on cutting-edge technologies such as AI to automate workflows and processes. Save time, maximise resources and reduce human error.
RETAIN CARE STAFF
Help your care team to work better, stay happy and engaged – reducing staff turnaround and the stress of onboarding new hires.
LESS TRAVELLING, MORE COMMUNICATION
Chat messaging, video calls and screen sharing create a seamless teleconsulting experience that reduces travelling time.
RAISE QUALITY OF CARE
Real-time remote monitoring and supervision ensure that tasks and procedures are met with efficiency, consistency and accuracy.
TIMELY INTERVENTIONS
Monitoring dashboards help with early detection, timely interventions and accurate care delivery to your patients.
SUSTAINABLE SUCCESS
Data-driven care management helps you make the right business decisions for continual long-term success.
Making a sustainable difference
Co-development and clinical testing helps us validate the efficacy of our applications.
For example, users of our CARES4WOUNDS system have noticed:
more time efficient<br /> in wound monitoring*
faster in wound assessment<br /> documentation*
to complete wound imaging,<br /> measurement & assessment*
*Using CARES4WOUNDS versus a manual process